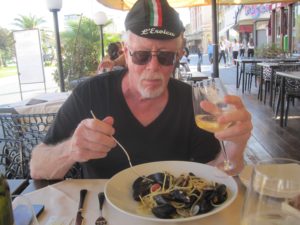 A WORD ABOUT THE READERS CLUB


If you have enjoyed my work, I hope you will consider joining THE VILLAINS FROM HELL READERS CLUB.  There's absolutely no obligation to do anything.  In addition to a FREE story, you'll get from me periodic accounts of how I came up with the idea for each of my books – and how I managed to overcome all sorts of obstacles in order to write them.  You'll also receive a surprise from time to time.  Everything I send you is yours to keep, however you decide to use your membership in the Club.  There's really no downside to joining, and should you decide to opt out, I'll make it incredibly simple to do so.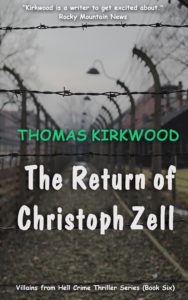 AUDIBLE, FOR A LIMITED TIME, IS OFFERING YOUR CHOICE OF A THOMAS KIRKWOOD AUDIOBOOK AT NO CHARGE.  GET YOUR COPY OF THE RETURN OF CHRISTOPH ZELL AND SAVE UP TO $21.95 ON A GREAT LISTENING EXPERIENCE!
Save
Save
Save